As many have discovered, MIT's centers of excellence include the arts as well as the sciences and technology. One great strength of the arts at MIT is the Institute's music program, which welcomes all enrolled MIT students — regardless of major — and includes a conservatory-level track.
The vast majority of of MIT's incoming students have advanced experience in the arts, most especially in music. For these students, MIT's combination of a world-class science/engineering education and superb music training is one key to their creativity, success, and well-being — while at MIT and throughout their lives.
In any given year, nearly half of all undergraduates are engaged with the MIT Music program. Many students earn a major, minor, or concentration in music; after graduation, thousands of MIT alumni continue to perform in regional orchestras and chamber ensembles; and a notable group of MIT trained musicians go on to professional careers as composers, performers, and music scholars.
A recently published book, "Musical Institute of Technology," digs into the longstanding affinity for music at MIT. Along with insights from students and faculty, the book presents selections from an ongoing series of photographs by Jon Sachs, principal photographer for SHASS Communications.
"This is a marvelous book," says Melissa Nobles, the Kenan Sahin Dean of MIT-SHASS. "Using the students' own words it highlights the enormous value of music education here at MIT. The students who take our music classes are as diverse as the music itself. Yet, they all share a deep enthusiasm and appreciation for the intellectual, emotional, and cultural doors that music opens."
The photographs, taken in rehearsals, classrooms, and concerts, feature the 10 performance groups in MIT Music. Accompanying text explores the significance of music in MIT's mission, including ideas about:
the intersection of music with technology, science, and linguistics;
why serious music training correlates with outsize success in other fields;
what accounts for the strong affinity between music and the STEM fields;
how music teaches collaboration and imaginative risk-taking;
how playing music develops cognitive powers that help us integrate ideas and help us become more aware of present and future contexts simultaneously; and
music as a lens on global culture.
An acclaimed music faculty dedicated to teaching
Reflecting on what makes MIT Music so successful, composer Peter Child, the Class of 1949 Professor of Music, and head of MIT Music and Theater Arts, points to a top-flight faculty that is 100 percent dedicated to teaching undergraduate students.
"That's extremely unusual for a large research university," Child says.
The caliber of MIT's student body is another critical factor: "It's an extraordinary phenomenon at MIT that an unexpectedly large percent of students are just very, very talented musicians," Child says. "At the very top level, we have performers and composers who are so good they could thrive in a conservatory. We keep them challenged and enable them to progress to the highest level."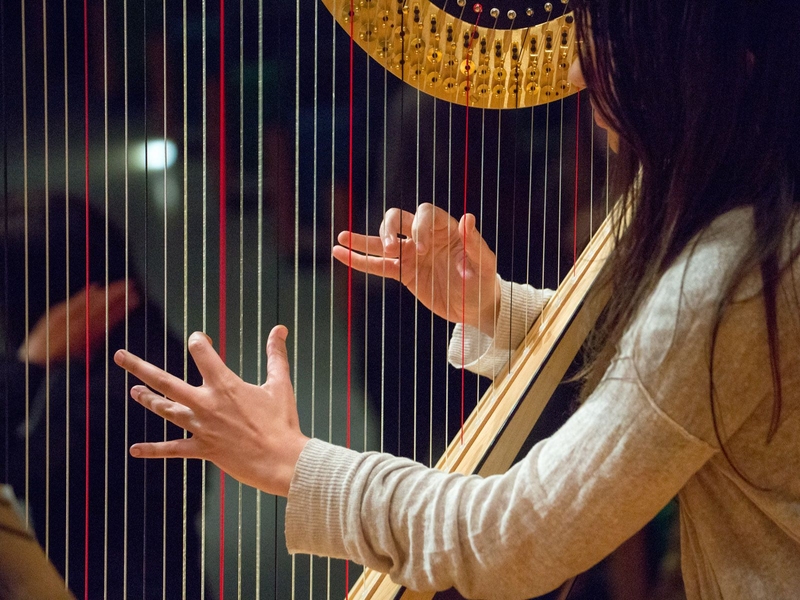 Photo: Jon Sachs/MIT SHASS Communications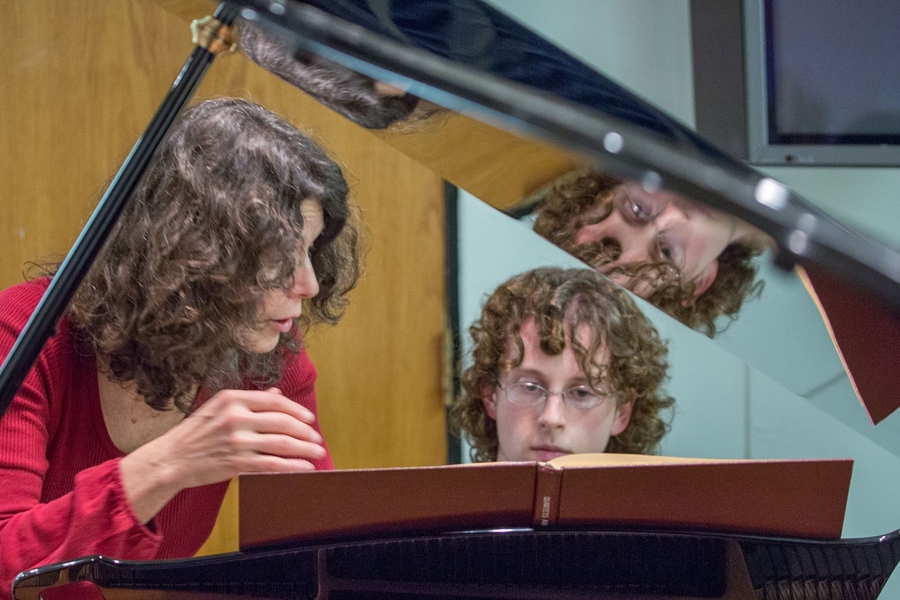 Photo: Jon Sachs/MIT SHASS Communications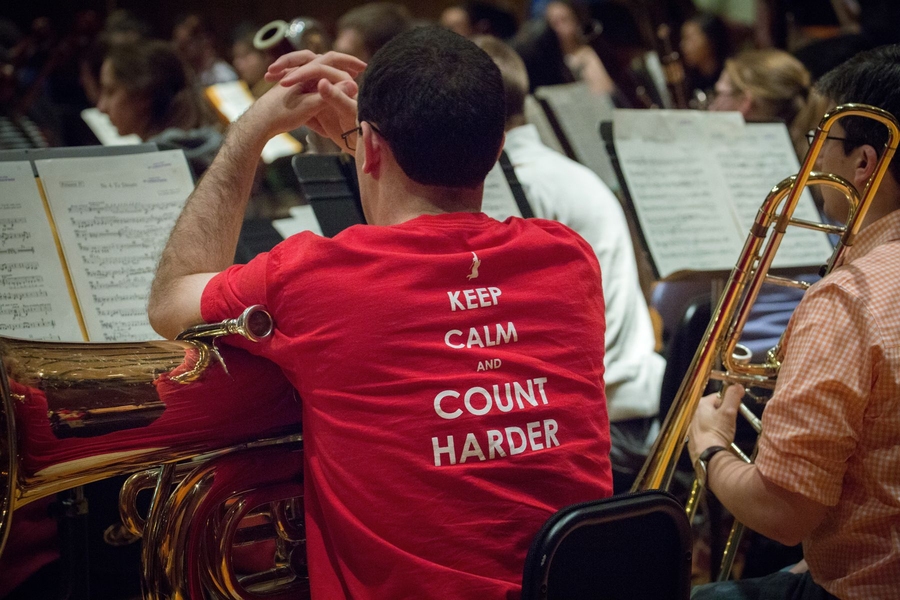 Photo: Jon Sachs/MIT SHASS Communications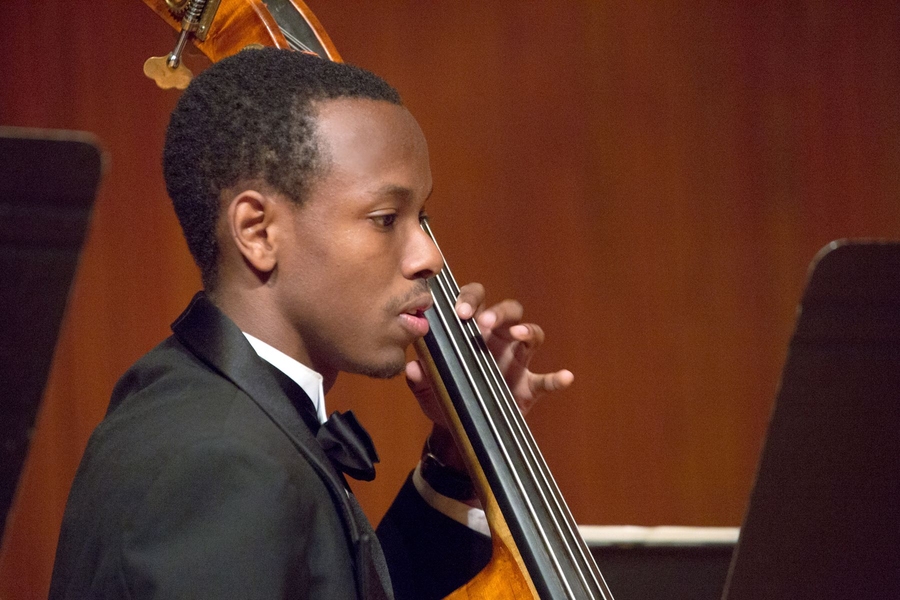 Photo: Jon Sachs/MIT SHASS Communications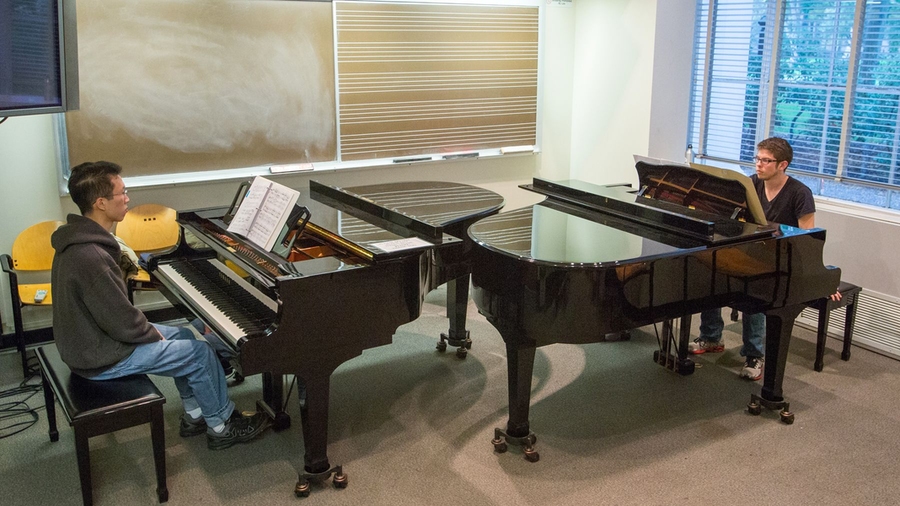 Photo: Jon Sachs/MIT SHASS Communications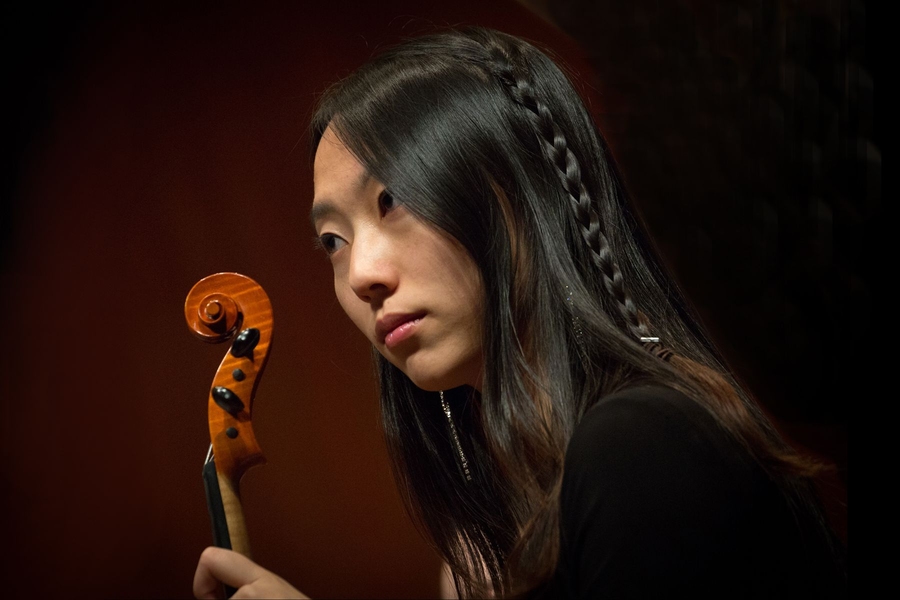 Photo: Jon Sachs/MIT SHASS Communications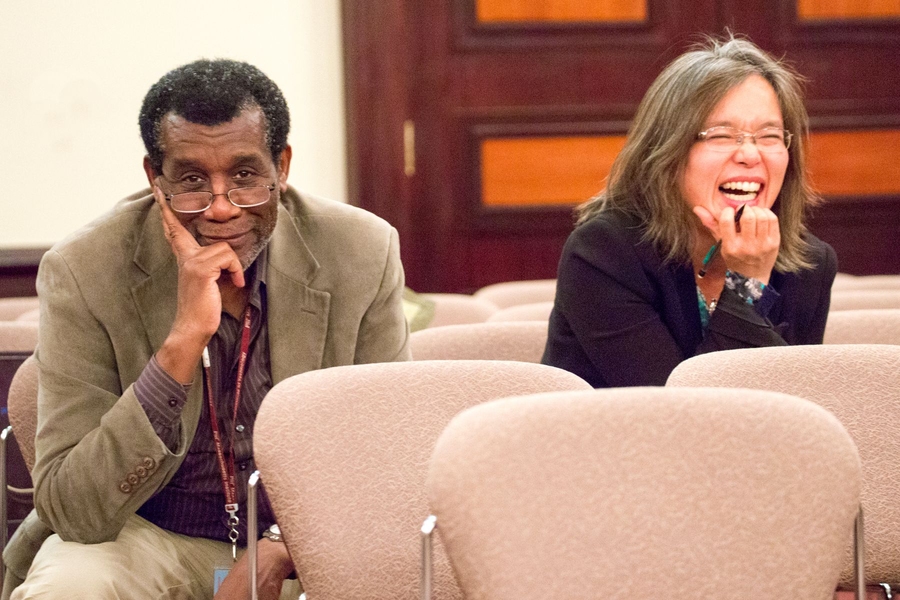 Photo: Jon Sachs/MIT SHASS Communications
A key to creativity, success, and well-being
In addition to instruction in music history, culture, composition, and theory, MIT Music provides opportunities for individual and ensemble performance. The 10 groups highlighted in "Musical Institute of Technology" include the Festival Jazz Ensemble; Concert Choir; Gamelan Galek Tika, a traditional Balinese orchestra; Vocal Jazz Ensemble; Emerson program; Rambax, a Senegalese drumming ensemble; Chamber Music Society; Wind Ensemble; Chamber Chorus; and the Symphony Orchestra.

MIT meets the needs of those at music's top echelons through the Emerson Program, which provides select students with conservatory-level training.

"The Emerson Program has allowed me to study with one of the premier cello professors in Boston and perform annual solo recitals while pursuing a PhD in oceanography," says Ellie Bors, one of many students an alumni quoted in "Musical Institute of Technology." "What a gift it has been to continue my musical studies at such a high level."
Synergies of music, science, and technology
MIT offers music at every level, providing unusual opportunities even for novices. For example, at MIT, a newcomer to musicology can study with a scholar who works on the cutting edge of the field, and an enthusiastic but less experienced performer can play alongside fellow students who are heading toward careers in music.
"I look back on my time in the Vocal Jazz Ensemble as one of the major, defining parts of my MIT experience," says Ben Bloomberg '11, who is quoted in the book. "There are very few programs where it is possible to work so closely with such distinguished, prolific, and inspirational faculty."
Faculty members point out that unusual synergies also arise from the confluence of great technical minds and extraordinary musical talent.
"Our students will be the ones to develop new theories of how people interact with technology as art, and art as technology," says Michael Cuthbert, musicologist, associate professor of music, and the creator of the Music21 computer tools.
"Every semester I witness something that just blows me away," says Evan Ziporyn, noted composer, clarinetist, and the Kenin Sahin Distinguished Professor of Music. "It could be an electrical engineering major who's improvising jazz piano at a professional level, a classical cellist designing interactive music systems, or a class building gorgeous instruments from scrap parts."
Of the music/science connection, Andrew Wang '11 says, "My MIT classes in music theory and history transformed my understanding of music — and also deepened my relationship to the sciences."
Elena Ruehr, an acclaimed MIT composer, notes that the musical experiences MIT students have also inform their work in other fields: "Studying music teaches discipline, discernment, and problem-solving," she says. "It makes your mind more fluid and gives you the ability to shift perspective, to see the same thing from many angles." 

For non-performers, MIT Music also provides the community with dozens of opportunities to hear live music throughout the year. "Music has to be played, witnessed, and heard," says Institute Professor Marcus Thompson, the Robert R. Taylor Professor of Music and an internationally recognized violist. "We understand that as part of our mission — sharing with listeners."
The musical alumni of MIT
The end result of such offerings is that MIT Music, while not centered on training professionals, nevertheless boasts numerous alumni with successful musical careers — often with interesting technical dimensions.
For example, Andrew MacPherson, a double major in electrical engineering and music, who studied composition at MIT with Peter Child and John Harbison, is a noted composer of electronic music who teaches at the University of London's Centre for Digital Music, and is the creator of a hybrid acoustic-electronic instrument that augments the traditional grand piano.

Alex Rigopulos '92 SM '94, a former MIT Music major, and Eran Egozy '95 SM '95 joined forces to found Harmonix Music Systems, the company responsible for "Guitar Hero" and "Rock Band," which were among the most successful video games of the 2000s. In "Musical Institute of Technology," Rigopulos sums up what MIT Music meant to him: "MIT's music program saved me as a person," he says. "I was lucky enough to be in this special environment where I could study science and engineering at a serious level and at the same time pursue music with great intensity. MIT provided an unusual environment where I could explore the intersection of both worlds."